BLACK FRIDAY 2020: 1 Week to go
Calling all shopaholics! It's almost that time again… you know, when we find it reasonably acceptable to go full scale crazy in a bid to get that laptop we've been eyeing up all year, or find it totally acceptable to update our wardrobe (not forgetting our hairdrobe® and shoedrobe) in a BIG way? This is your one week warning babe – don't let Black Friday get one over on you! We're here with your official survival guide to making it through Black Friday 2020…
1. Start Prepping
Make sure to set up an account and make a wishlist pre-sale on your fave brands' websites. Then all you need to do is sign in on the day and head straight to checkout! 🛒 If you wanna be extra prepared to get that new hair on Friday, DM us now for a shade match so you're ready to go!
Trust us babe, if you stick with prepping, you'll avoid panic buying on the day. After all, no gal wants to end up with 3 synthetic ponies in the wrong shade, just cause they were a fiver. 🤷🏼‍♀️
2. Set Yourself a Budget
So, while Black Friday may fall on payday, don't forget that this is also your last payday before Christmas (cue alarm bells EVERYWHERE!🚨🔔) Whilst it's definitely a good opportunity to save some serious dolla, don't overextend yourself for the sake of a few bargain jumpers and sequin dresses that you didn't really need. Stick to a strict budget to help you with those last min buys + knowing when to say no.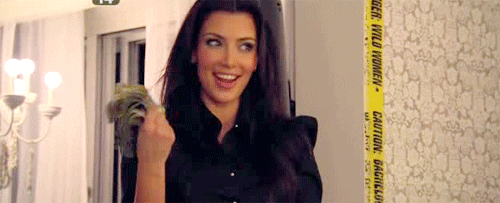 3. Sign Up
Been eyeing up that 26″ Ponytail for literally ages, or desperate to get your hands on the new Trio Edition Styler? We feel you babe. 💁‍♀️ If you already have a list of things you want this year, remember that Black Friday is all about getting savvy! Make sure to sign up to all your fave brands' newsletters in advance – this way, you'll be the first to know about when their deals are droppin'! This is also key for those time-limited deals and mega flash sales…
Wanna be the first to shop our Black Friday deals? We KNOW you do girl! Sign up here.
4. Timing is EVERYTHING
Literally. Those Black Friday sales aren't gonna wait 'til you've hopped out of bed and brewed your morning coffee babe. No no, some of the best Black Friday deals start at midnight or in the early hours of the morning. (Some might even begin on the Thursday evening… 😉) So get ready babe, it's gonna be a long night…
That's it babe, follow these tips to own the sales next weekend and get adding to your wish lists now! Wanna start adding to your Beauty Works wish list? Check out our latest drops here.
PS. Keep your eyes peeled girl, we might just be droppin' deals early…